Sir Gavin Williamson
July 22, 2022
2022-07-22 5:45
Sir Gavin Williamson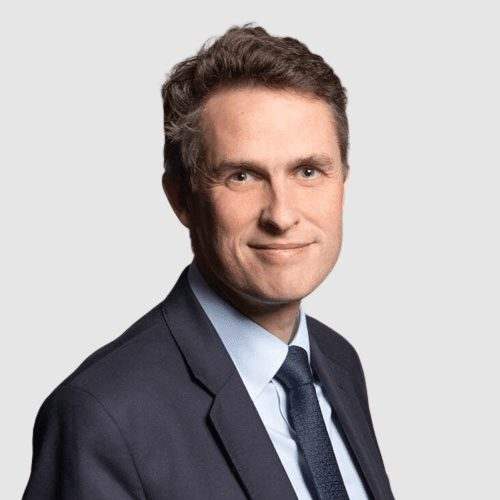 Gavin was first elected as a Member of Parliament in 2010 and since 2013 has worked closely with three successive Prime Ministers.
From 2013-2016, he served as Parliamentary Private Secretary to David Cameron, acting the Prime Minister's 'eyes and ears' on the Parliamentary estate as well as having a front-row seat on preparations in the run-up to the EU referendum.
He was subsequently appointed to run Theresa May's Parliamentary leadership campaign, before serving as Chief Whip in her Cabinet from 2016-17, where he was responsible for brokering the confidence-and-supply agreement with the DUP following the 2017 General Election.
In November 2017, he became Secretary of State for Defence. He was an outspoken critic of both Russian aggression and moves by the People's Republic of China to increase their economic, military, and political reach, while also increasing the UK's commitment to NATO and staving off cuts to British armed forces.
In 2019, he went on to run Boris Johnson's leadership campaign within Parliament, before serving as Secretary of State for Education between 2019 and 2021. During this period, as well as dealing with the UK's educational response to the pandemic, he brought forward several reforms to the educational sector, championing a new focus on training and skills and taking steps to protect freedom of speech in Higher Education.