Sadaf Nakhwa
July 15, 2022
2023-07-26 8:41
Sadaf Nakhwa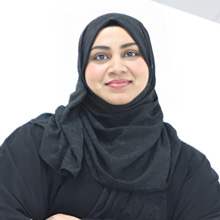 Areas of responsibility:
Student Success Manager
As Student Success Manager, Sadaf has responsibility for broader areas of student experience at Regent.Sadaf brings to the role her enthusiasm, dedication and a range of skills-and-capabilities she gained-and-honed from 10 years' experience in industry. Alongside her industry-gained skills, Sadaf draws on her experiences of supporting young adults (and students) from her activities when she ran her own coaching organization.

Sadaf is collaborative, has a great work ethic and wants to see all our students succeed. Sadaf's other great traits are her confidence, optimism and a desire to make a difference to our students.

Outside of work, Sadaf has a love of travelling and a keen interest to spend time with her family.